Doubles and Halves – Events with Nameless Neighbors
2009

Single channel DV-PAL, color, sound, 77'20", filmed in Seoul and Venice

Audio CD, voice-over:
Korean, 20'02" (Sang-ah Nam)
English, 21'55" (Sarah Roberts)
Italian, 24'47" (Beatrice Martini)
Courtesy of Galerie Chantal Crousel, Paris and Kukje Gallery, Seoul


Video stills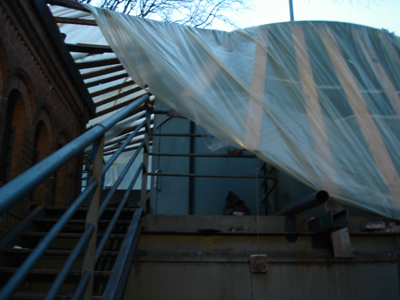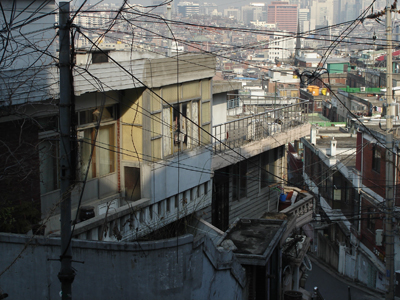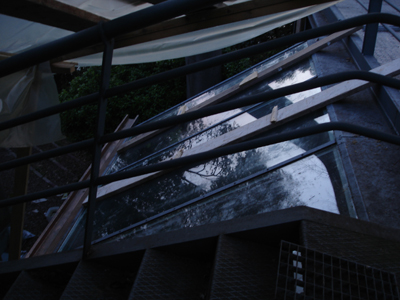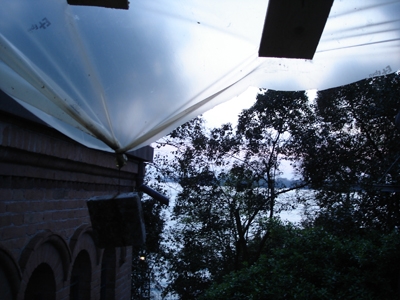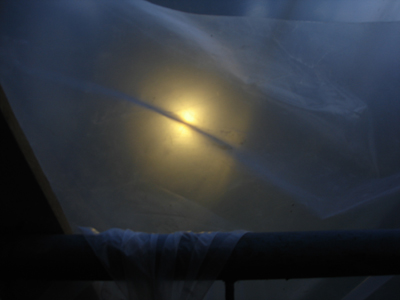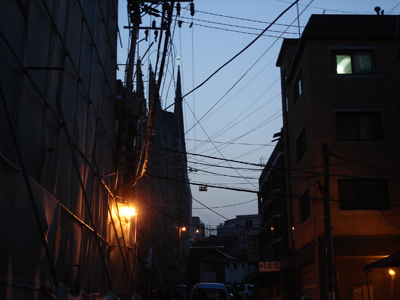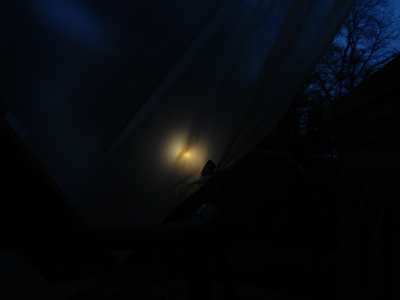 Video excerpt (2'18")

The video essay Doubles and Halves – Events with Nameless Neighbors, which is made of a single-channel video and separate audio track, was first shown in 2009 at the Venice Biennale. It was filmed at two geographically distinct locations: Ahyeon-dong, a neighborhood in Seoul where ordinary life is carried out in setting torn apart by stalled redevelopment, and the work's ultimate exhibition location, the Biennale's Giardini. Located in a remote corner of the Giardini, the Korean pavilion was at times occupied by drifters during the off-season. The video shows scenes of dusk and dawn at the vacant Giardini and Ahyeon-dong, which is shown empty but with traces of occupation. Just as the dim light of dawn and the dusky light of the evening are different yet alike, the two locations are a lonely, oddly similar pair of places. The voice on the audio track, installed independent of the video projection, utters a soliloquy about nameless neighbors who never meet and two places that never overlap. Imagining the nonexistent community between the secret neighbors, the voice narrates of the unconditional interdependence, faith, and generosity between these individuals through the metaphor of condensation.

Ordinary people keep house all their lives,
but we keep house like the wind, whirring with
condensation, without names.
…
The voice does not have vocal chords.
The wind does not have arms.

Because the audio track and the video with its own ambient sound differ in length, they loop unsynchronised and their combination varies. The places shown in the video and the people described by the voice pass by one another endlessly, continuing to meet only furtively and without explanation. Using the medium of video, the artist's essayistic voice expresses emotion more actively than the abstract language of her sculptures.
(Shooting the Elephant 象Thinking the Elephant Exhibition Catalogue, Leeum, Samsung Museum of Art, Seoul, South Korea, 2015)

Exhibition history
Tightrope Walking and Its Wordless Shadow, La Triennale di Milano, Italy, 2018
ETA 1994-2018, Museum Ludwig, Cologne, Germany, 2018

Lingering Nous, Centre Pompidou, Paris, France, 2016

Shooting the Elephant 象 Thinking the Elephant, Leeum, Samsung Museum of Art, Seoul, South Korea, 2015

Teacher of Dance, Modern Art Oxford, Oxford, UK, 2011

Arrivals, Kunsthaus Bregenz, Bregenz, Austria, 2011

Voice over Three, Artsonje Center, Seoul, South Korea, 2010

Condensation, Korean Pavilion, 53rd Venice Biennale, Venice, Italy, 2009

| | |
| --- | --- |
| back to alphabetical order | back to chronological order |