Quasi-Colloquial
March 4 – May 28, 2023
Pinacoteca São Paulo, Brazil
Installation view of Quasi-Colloquial, Pinacoteca São Paulo, Brazil, 2023
Photo: Isabella Matheus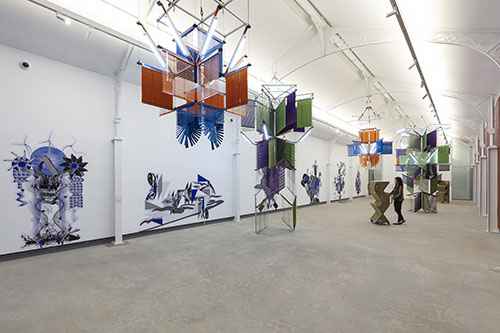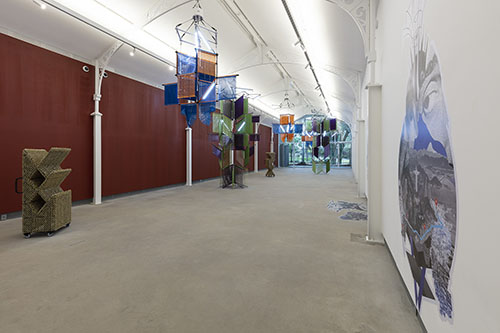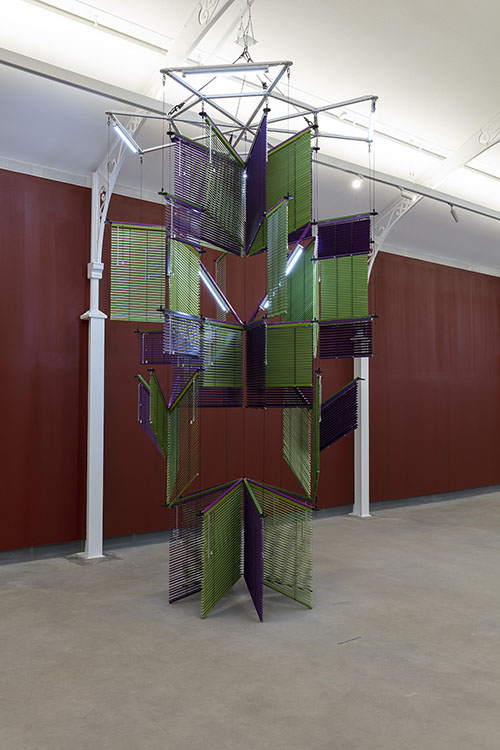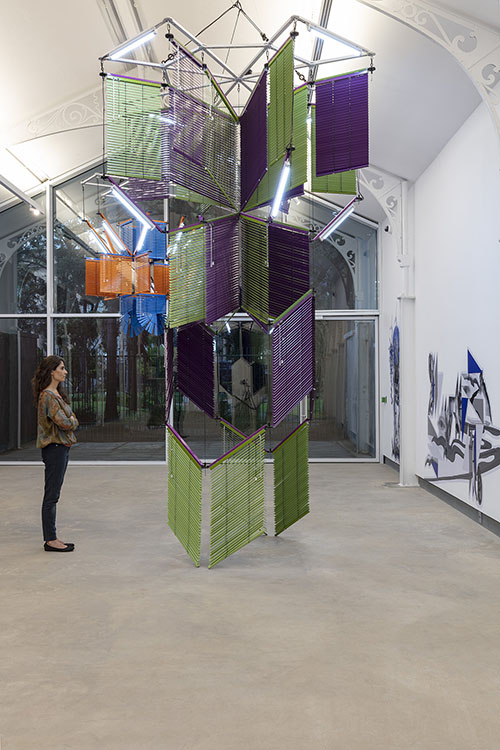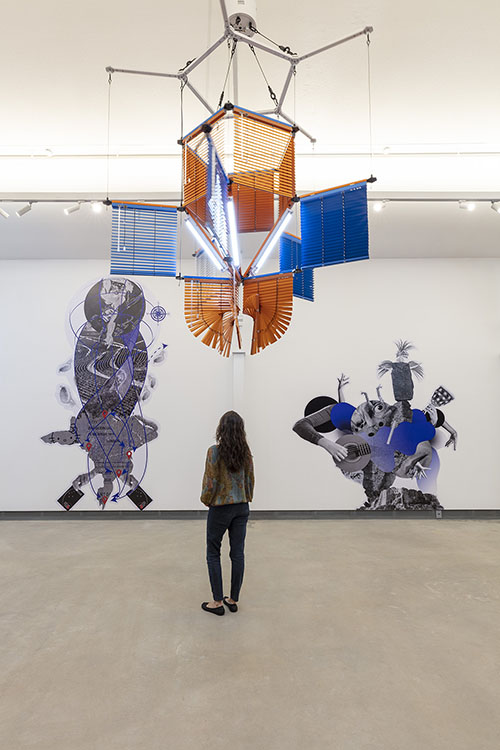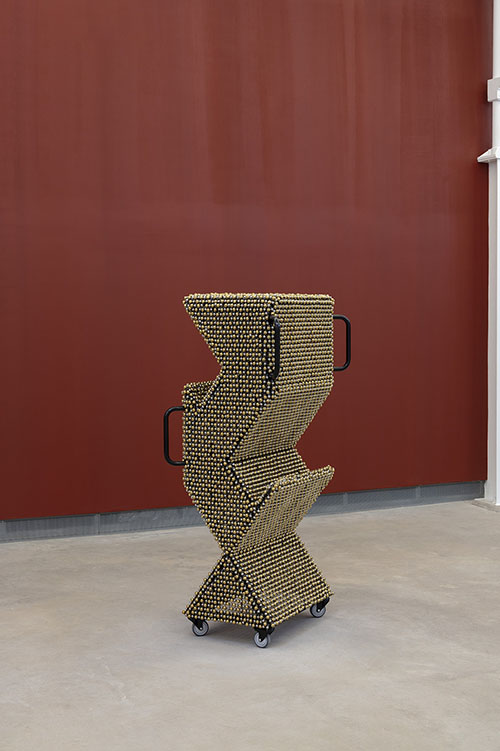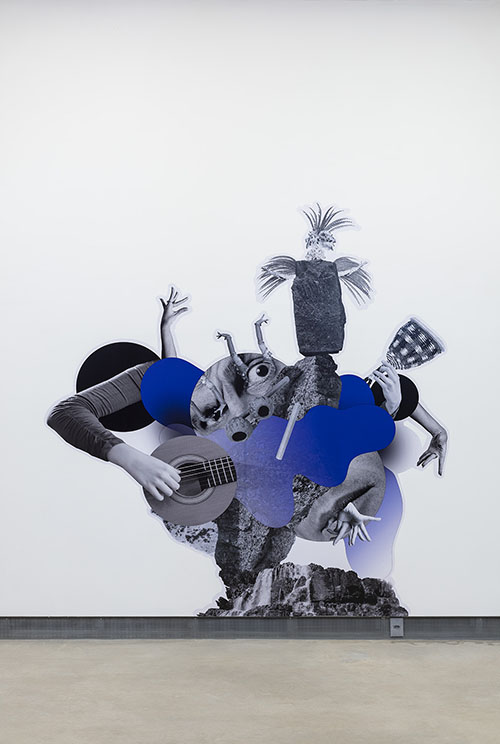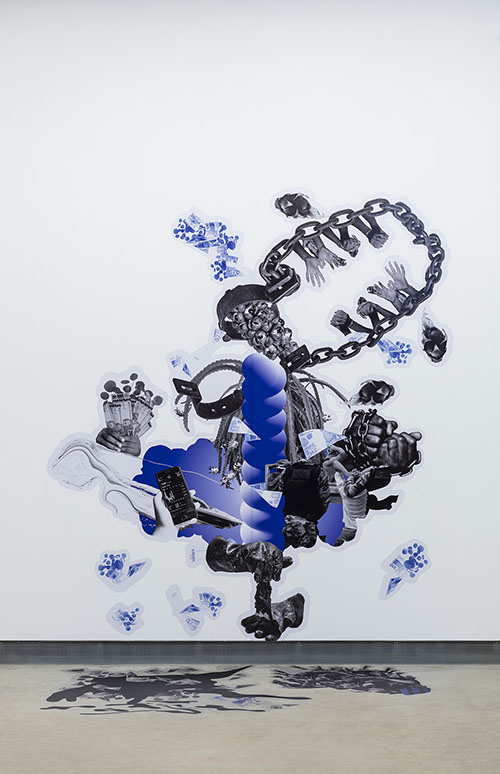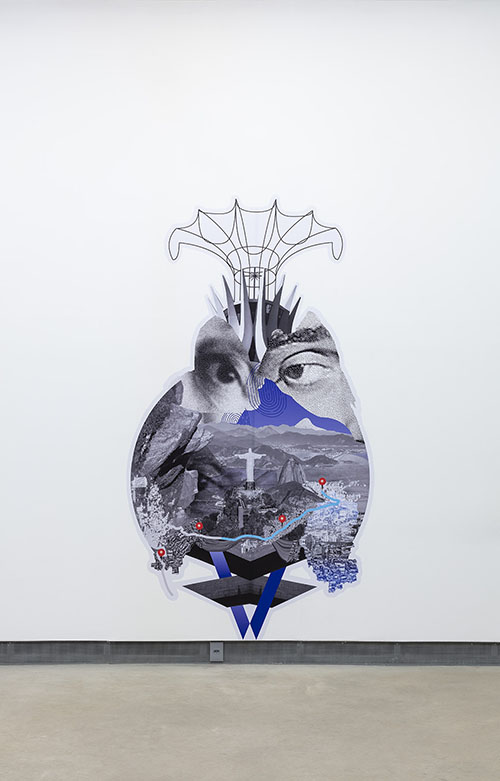 Pinacoteca de São Paulo, museum of the Secretary of Culture and Creative Economy of the State of São Paulo will open its new building, the Pinacoteca Contemporânea and host the first major exhibition of South Korean artist Haegue Yang (Seoul, 1971) in South America. Highlight on the international contemporary art scene, Yang will be at Galeria Praça with the exhibition Quasi-Colloquial, starting March 4th. Curated by Jochen Volz, general director of Pinacoteca de São Paulo, the show consists of five groups of different works, in different supports, based on extensive conceptual research by the artist recognized for her manifold practice, which includes sculptures, installations, works on paper, photography, video and writing.
In the exhibition title, Quasi-Colloquial, one might inquire on the use of "quasi," with its implication of something that is almost like the original, yet not quite. Featured in the titles of several exhibitions by the artist, the term "quasi" has been empowered to stand against an absolute trust or reliance on notions, such as the original and what is wholesome, central, major, or dominant.
While the term "colloquial" might seem apparent, it acquires different meanings depending on the context. Yang understands herself as someone who is operating as part of a diaspora in an ongoing process. For her, the exhibition is a chance to learn more about the place where she exhibits, and also to sincerely and powerfully acknowledge her place of "dehors (outside)". She might never speak any language colloquially, but that in itself has become another form of the colloquial in her artistic life, in her restless investigation about a collective understanding of form, functionality, and rationality.
Exhibited works
Petal-Powered Firmament Soul Sheet – Mesmerizing Mesh #151, 2022
Stacked Corners, 2022